Welcome to Byron Bay Preschool
Byron Bay Preschool has been providing early childhood education to children in Byron Bay for more than 35 years.
For families living in the heart of Byron Bay, our convenient Cavanbah location is situated in Marvel Street and allows for up to 40 children per day. Our Coogera centre is located in the popular family suburb of Suffolk Park and has space for up to 20 children per day. It is part of Suffolk Park Integrated Children's Centre, which also houses Shaping Outcomes, Byron and the Toy Library. Each centre is open from 8am to 3.30pm, Monday to Friday.
Our philosophy is developed from a combination of decades of Early Childhood experience, education, research in practice and training; children's voices and perspectives, and family's voices and perspectives.
Who we cater to
Our preschool welcomes children aged three to five years and their families into our supportive, child focused preschool. All children need to be fully immunised according to NSW Health guidelines and priority is given according to Australian government legislation and policy. We offer Individual Learning Plans (ILP) for children with additional needs, and preparation for transition to school.
We aim to create a happy, safe and stimulating environment for all children and families attending our service.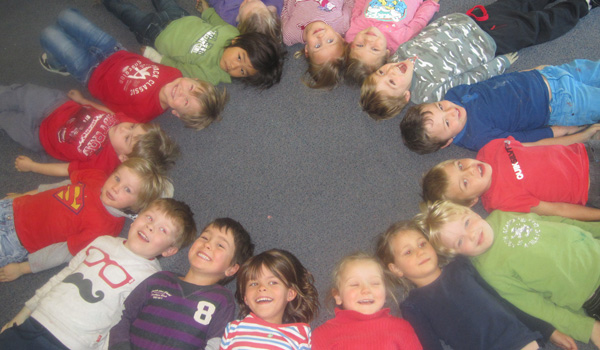 The Byron Bay Preschool Program
As early childhood educators, relationships are at the heart of everything we do. Genuine, positive relationships with children, families and each other are essential if we want to achieve positive outcomes.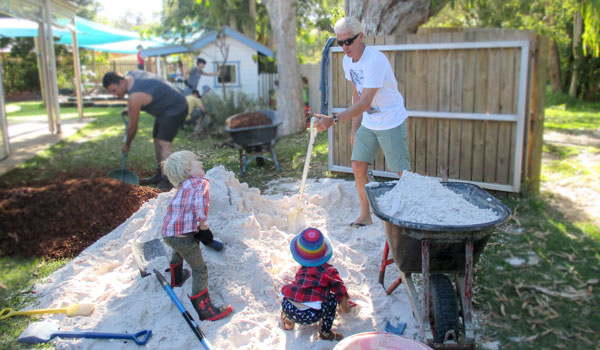 Byron Bay Preschool
We believe children learn best through play. Our program is guided by the Early Years Learning Framework and includes:
Spontaneous, interactive and experiential practice
Provision of a stimulating, social, playful setting
Co-construction of knowledge
Promotion of autonomy and initiative
Promotion of self-worth and citizenship
Fundamental to the Early Years Learning Framework are the concepts of being, belonging and becoming:
Being is about the present and children knowing themselves, building and maintaining relationships with others, engaging with life's joys and complexities, and meeting challenges in everyday life
Belonging acknowledges children's interdependence with others and the basis of relationships in defining identities. In early childhood, and throughout life, relationships are crucial to a sense of belonging
Becoming reflects the process of rapid and significant change that occurs in the early years as young children learn and grow.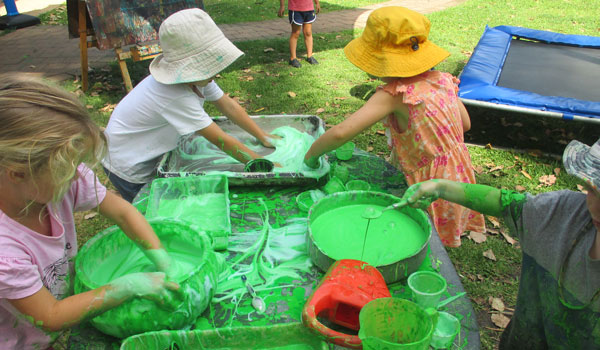 The National Quality Framework sets standards of practice by which all Early Childhood Education and Care services are measured. Byron Bay Preschool is renowned for its high standard of early education and care and is proud of the quality of the learning environment it provides.
Our approach to early childhood learning has been developed from a combination of decades of dedicated Early Childhood teaching experience, continual professional development, application of contemporary research in practice and through listening to children's voices, and family's perspectives. We embrace inclusion for all children and their families at Byron Bay preschool.